Discover Weimar - the cultural capitol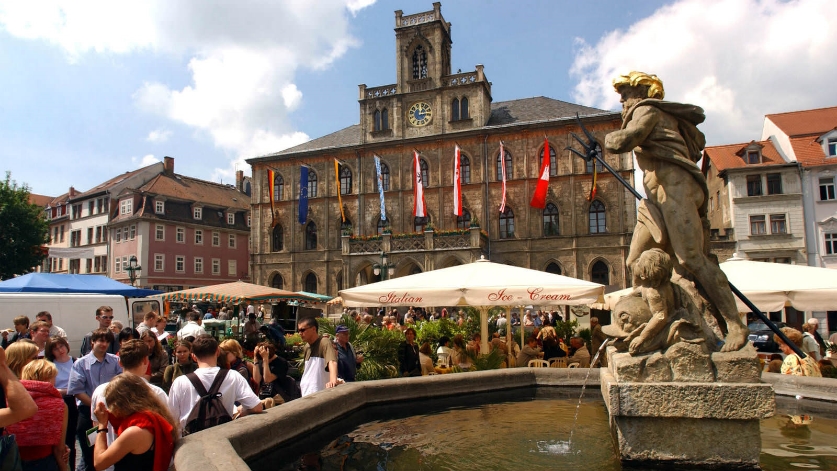 Dive into the beauty of the city
The city of Weimar connects art and culture in an extraordinary way and offers countless possibilities to discover the city and its unique culture. Walk in the footsteps of the famous composer Richard Wagner, the well-known writer John Wolfgang von Goethe or discover the enchanting Old City Center that was shaped by the Bauhaus style of Henry van de Velde. Therefore it is said Weimar has personality due to its numerous famous inhabitants and a large amount of UNESCO world heritage sights that create an extraordinary flair you have to experience yourself.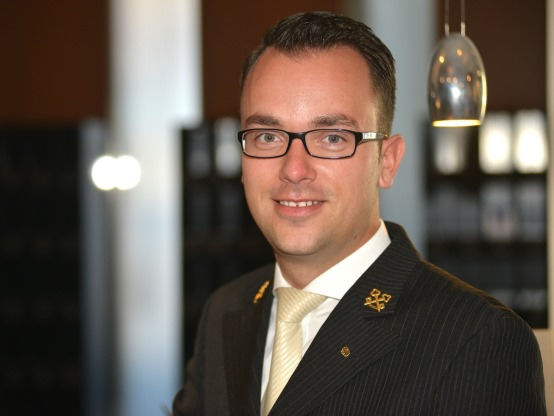 Concierge Service
Our experienced concierge team is pleased to share their knowledge and their unique insder suggestions about Weimar to ensure you make the most out of your visit to Weimar.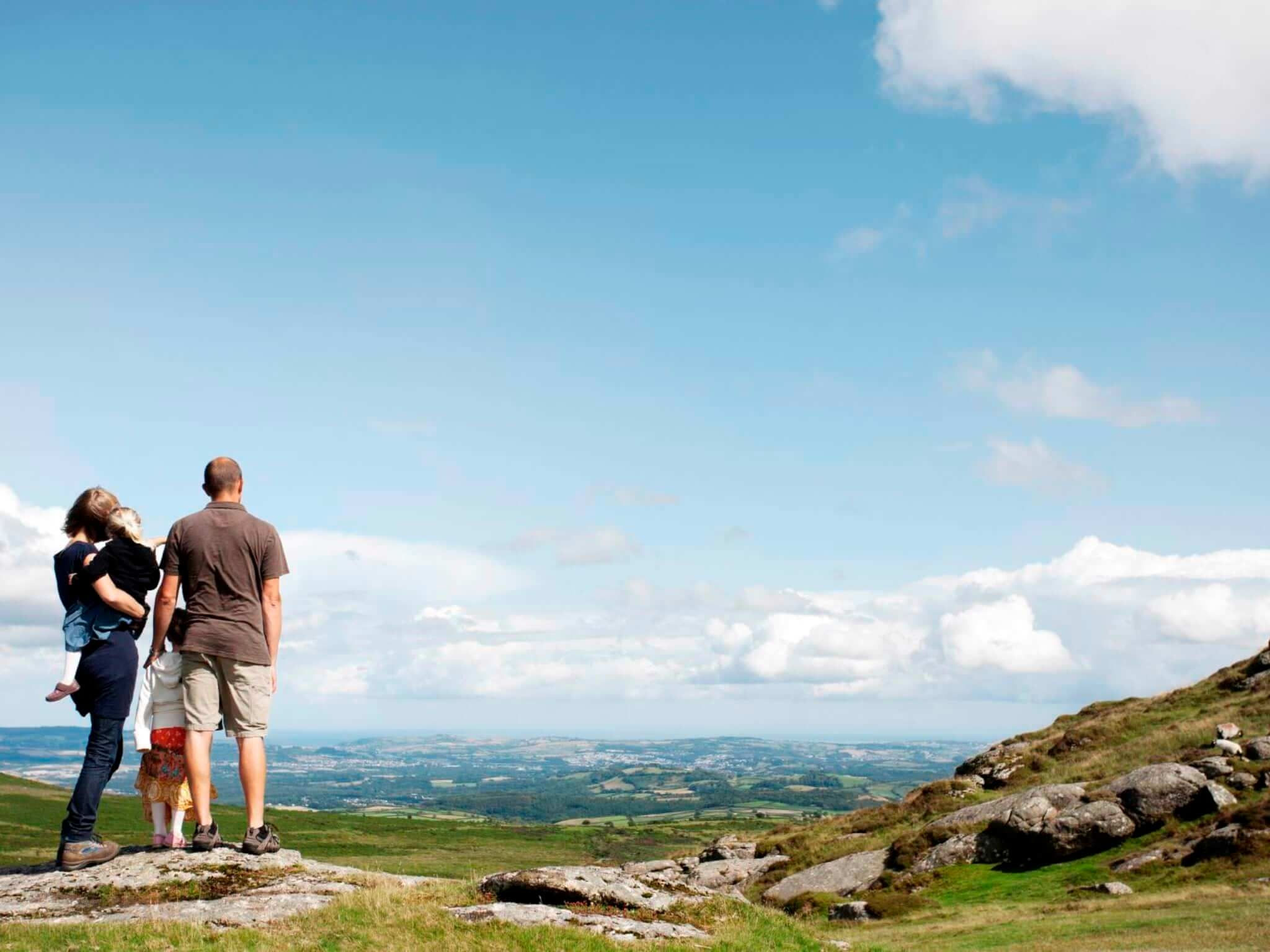 Location and Directions
Learn more about how you can reach the Hotel Elephant, Weimar via car, train or airplane. The hotel is located right in the city center - perfect to visit Weimar old-town.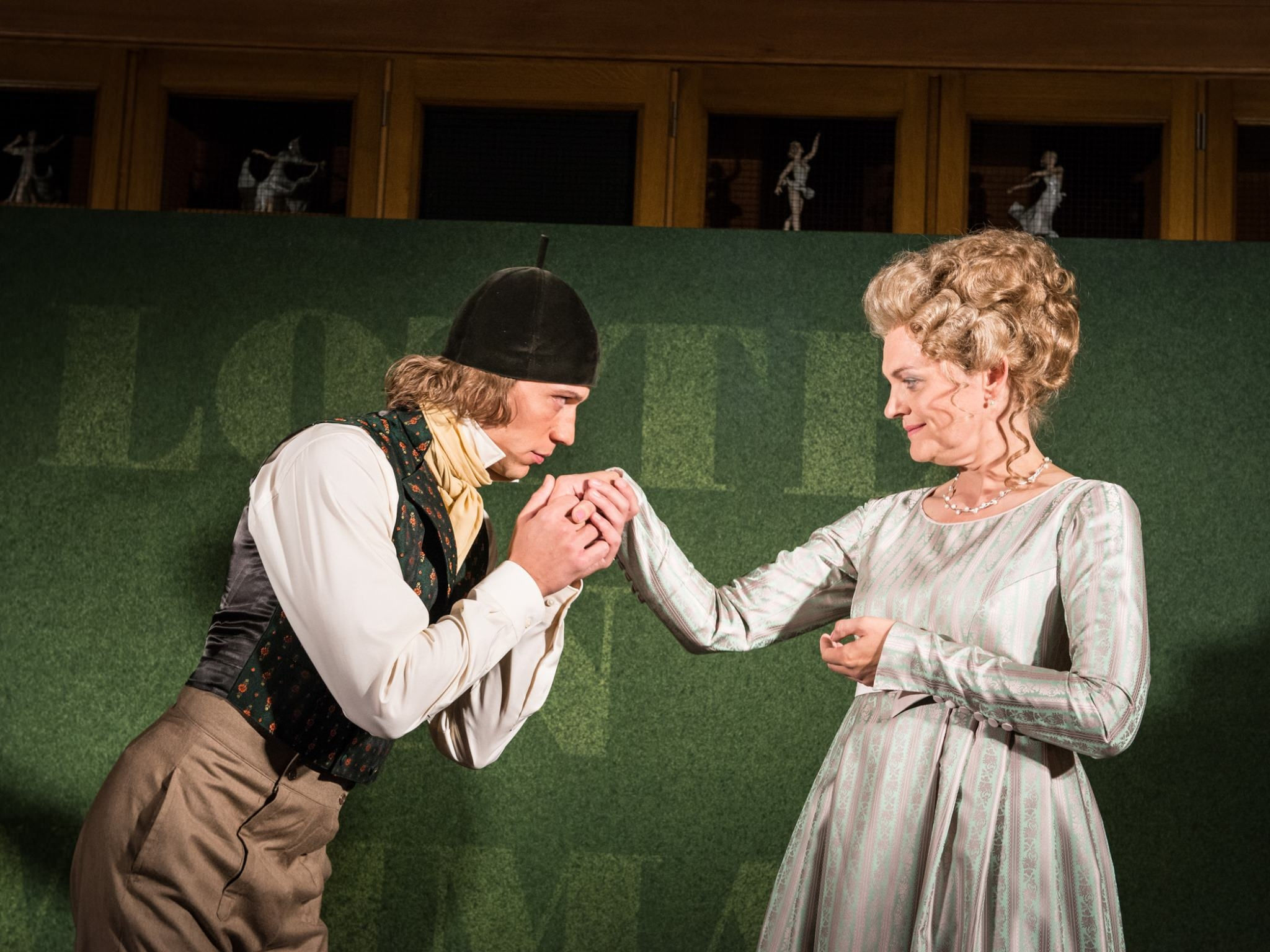 Lotte in Weimar
Experience the spirit of the Weimar Classic, when a duo of actors of the National Theater Weimar is performing the Thomas Mann novel "Lotte in Weimar" at the original place - the Hotel Elephant in Weimar. Please be aware that the play is in German language.
Weimars main attractions at a glance
Hotel Elephant, Weimar is located centrally in the historic town Weimar. From here you reach all important attractions during your visit in Weimar in no time.
What's Nearby
Anna Amalia Library

Bauhaus-Museum

Church of Saint Peter and Paul

Goethe-Nationalmuseum

Goethe-Schiller Monument

Liszt-Haus

Neues Museum Weimar

Schiller's House
How To Get Here
Unable to find directions, please try again.
Attractions and Culture
What you need to see:
The historic city centre
The monuments dedicated to famous local personalities
The impressive architecture
The Goethe-Schiller monument
The duchess Anna Amalia Bibliothek
A perfect day could look like this:
A city tour through the historic old-town
A biking-tour through the landscapes around the Ilm
A visit to Goethe´s garden house
A visit to the Neue Museum Weimar
A fancy gourmet dinner while seeing "Lotte in Weimar"
Cultural Highlights
The art collection of the Hotel Elephant, Weimar
Deutsches Nationaltheater and Staatskapelle Weimar
Bauhaus museum
Goethe Nationalmuseum
Das Neue Museum Weimar