Gourmet Restaurants at Hotel Elephant in Weimar
Culinary highlights in Weimar
When the doors are opened during a warm summer evening and a wave of lush smell comes in from the garden or when the summer terrace drives its guest's sight towards the sky, where millions of stars are glowing peacefully. It is this unique atmosphere that the Restaurant Anna Amalia always puts its guests first. In the much-lauded star restaurant and in the historic vaulted cellars of the Elephantenkeller, we serve culinary delights characterized by Italian and local cuisine. We also welcome you to relax with a cognac or cocktail, piano music and a great view over the historic market square in Weimar in our Elephant Bar.
Please contact us to make your reservation at one of our restaurants. If you want to contact us via phone, please call +49 3643 802 0 or you write us an e-mail. We look forward to welcomes you at Hotel Elephant in Weimar.
Cuisine at Hotel Elephant Weimar Restaurants
Gourmet Restaurant Anna Amalia
Aside from serving culinary delicacies, the award-winning restaurant Anna Amalia is known for its exceptional atmosphere, one that sets to characterise unforgettable evenings. The gourmet restaurant in Weimar, in fact, inspires art and culture in quite an extraordinary way. Awarded by a Michelin-Star our gourmet chef will treat our guest's palate with his special creations of Italian and international cuisine. View Menu
Opening Hours
Wednesday to Saturday: 6:30 PM - 10:30 PM (Kitchen closure 21:30 Uhr)
Sunday to Tuesday: Closing Days
Breakfast (Buffet 25€/p.P.)
Monday to Friday: 06:30 AM - 10:30 AM
Saturday to Sunday: 07:00 AM - 11:00 AM
Elephantenkeller
Take a seat and get inspired by the historic atmosphere of the century-old cellar ceiling...In the Elephantenkeller, our regional specialty restaurant in Weimar, we serve Original Thuringian specialties in an ambiance that even Goethe very much appreciated and drank a glass of Madeira. Bright wooden furniture and flickering candles illuminate the historic Elephantenkeller in an incomparable light. Special attention deserves the delicious crispy duck with Original Thuringian dumplings that matches perfectly to a fresh beer from the tab. View Menu
Opening Hours
Thursday to Monday:
Afternoon 12:00 PM - 3:00 PM (Kitchen closure 2:30 PM)
Evening 06:00 PM - 10:00 PM (kitchen closure at 9:30 PM)
Tuesdays and Wednesdays: Closing Days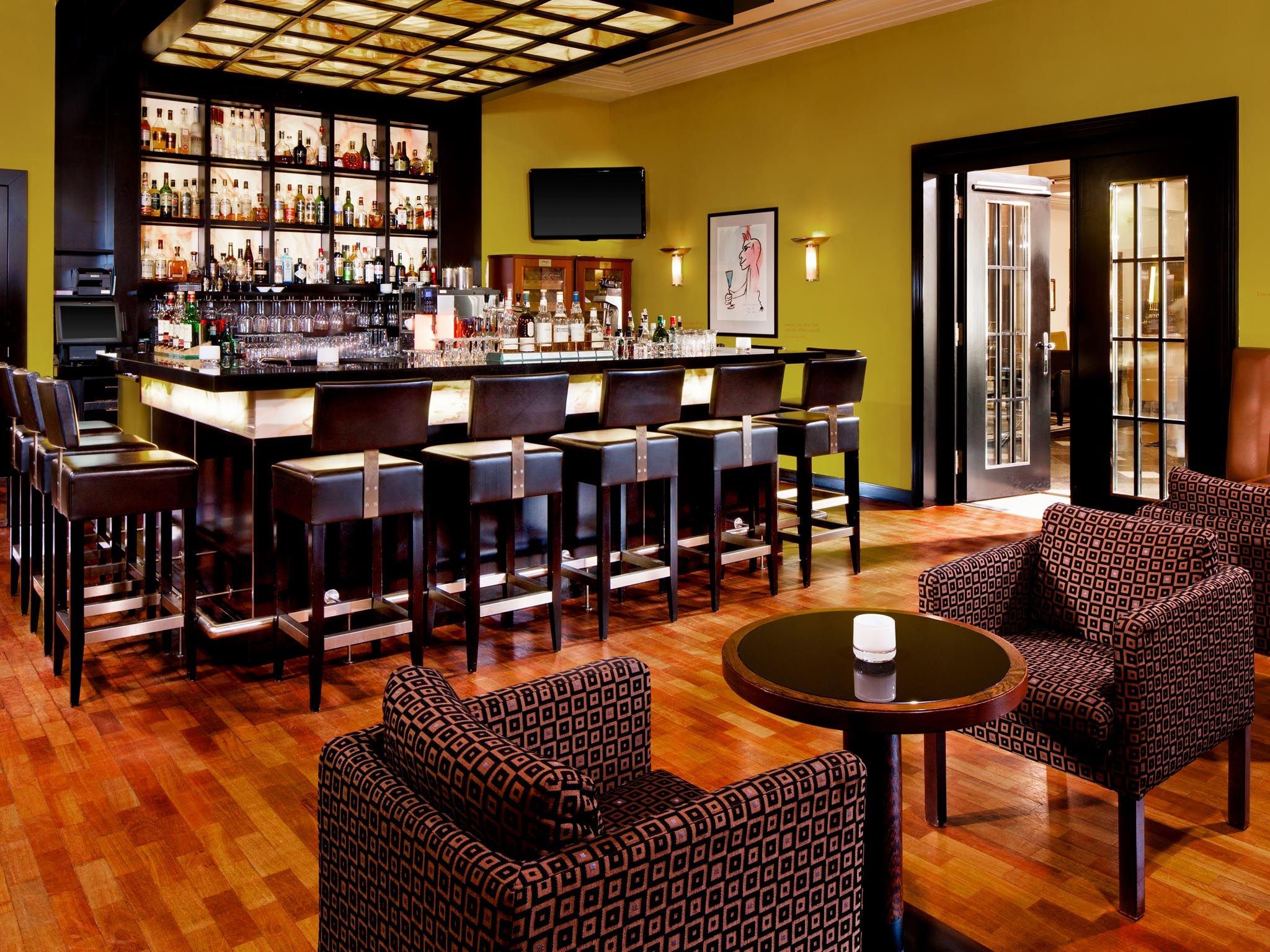 Elephant Bar
In our stylish Elephant Bar with fantastic view upon Weimar's historic market square every one likes to meet after a fascinating stroll through the beautiful Old City Center or a visit of the numerous sights. We welcome our guests with great pleasure and either a sweet smell of hot coffee and home-made pastries or a tasty digestive or fresh mixed cocktail in the evening.
Opening hours
Daily from 10:00 AM
Our restaurant recommendation outside of the hotel
Tavern "Weißer Schwan"
Welcome to one of the oldest taverns of Europe and one of Goethe's favourites. This is a place where the traditional art of hospitality prevails. Experience for yourself what original Thuringian hospitality entails. The tavern Gasthaus 'Zum weissen Schwan' is closely intertwined with the history of Weimar itself, the one of Hotel Elephant and, last but not least, the one of Johann Wolfgang von Goethe. 'The Swan', how locals lovingly nicknamed it, is only a few minutes' walk from Hotel Elephant, Weimar. As Goethe once mentioned in a letter of 1827: "The swan welcomes everyone warmly and with open wings". Nothing has changed since then, and 'The Swan' still is the perfect place to savour the best of original Thuringian specialities.
Address:
Frauentorstraße 23, 99423 Weimar
Opening Hours
Tuesday to Saturday: 12:00 PM - 10:00 PM (Kitchen closure 09:00 PM)
Sunday and Monday: Closing days